Phoenix Bespoke Keys recognise there is an established market in key shells for Porsche's car shaped key. However with these key shells you cannot always be sure of a quality fit and finish or that the keys usability in the ignition slot is guaranteed.
With Phoenix, we take your key and refinish it in any colour, or finish, either to match your vehicle, or with a bespoke finish, even airbrushed artwork. If we are colour matching to your vehicle we use the exact paint code so not only will it match but have the same paint effect (metallic/pearlescent/satin/matt), unlike the switchable shells which are usually just a gloss paint.

With every bespoke key from Phoenix, you are guaranteed it will retain all its original functionality with the highest quality finish.
Phoenix Bespoke Keys can even take your earlier generation Porsche Key and personalise this to your taste, moving away from that boring black key.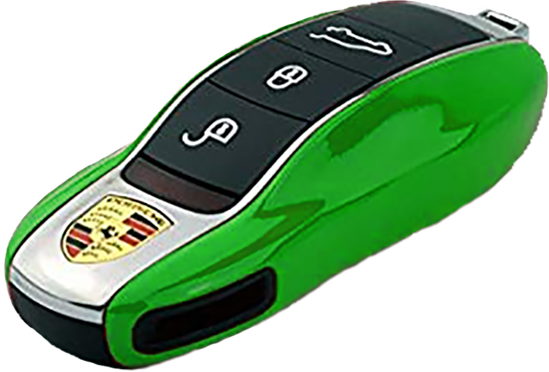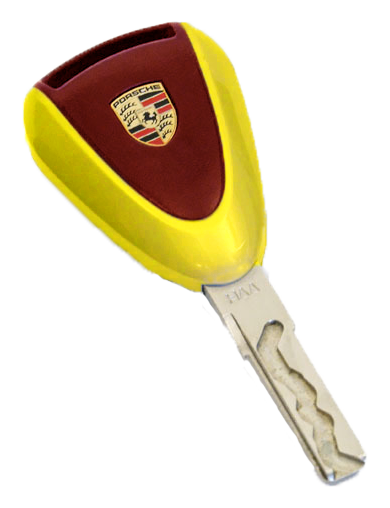 If you would like Phoenix to customise your Porsche Key, click the link below