The Maserati key is a smart looking fob with a metallised side and standard black case.
Whilst there are a number of shells on the market there are no high quality solutions to personalise the Maserati key…until now. Phoenix can provide you with a custom Maserati Key truly deserving of the beautiful machine it starts.

Phoenix Bespoke Keys can take your Maserati key, whether it is the latest variant or an earlier version, and colour match it to your vehicle, or provide any bespoke design of your choice.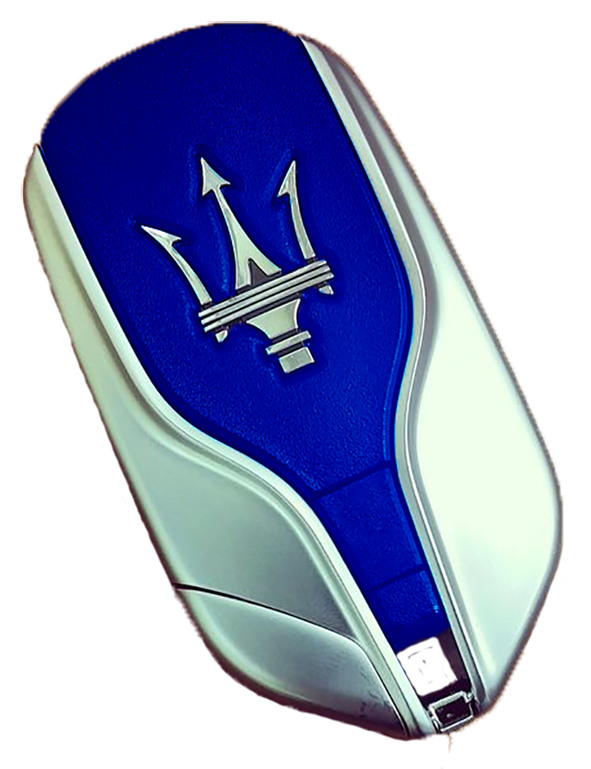 If you would like Phoenix Bespoke Keys to personalise your Maserati Key, get in touch through the link below