One good thing about the Alfa Romeo Keys is that they are relatively unique, not sharing anything with a parent/sibling brand. This unique Alfa'ness is a good thing.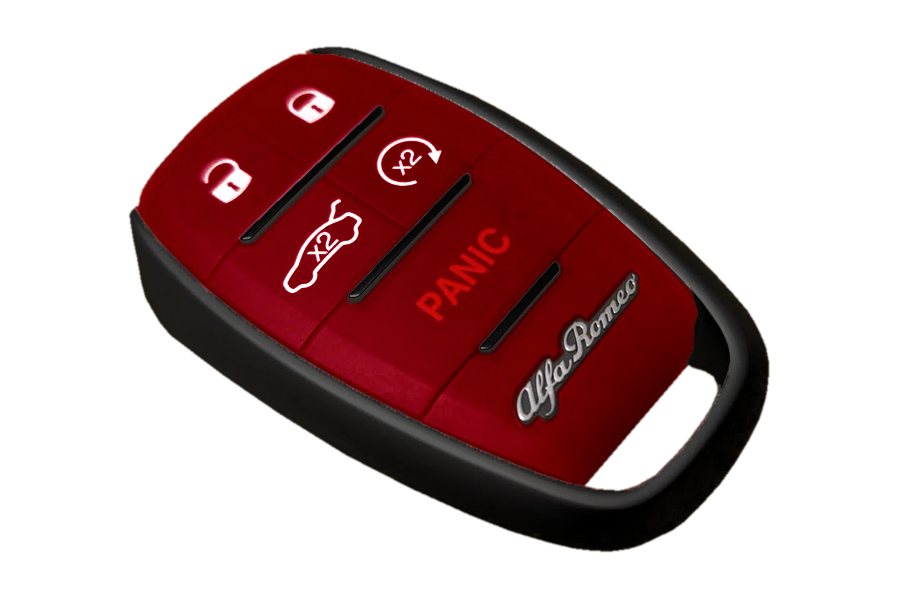 As with all keys though, it always feels like the manufacturer forgot to finish the job. They made a great car, the key looks OK, but they could have done better.

Here at Phoenix Bespoke Keys, we finish the job. We take the key to your pride and joy and make it as special as the car it starts.
Whether its for a 4C, the impressive Giulia Quadrifoglio (as with the image above), or any other of Alfa's impressive machines (such as this Mito Key to the right), we can personalise your key to your taste, making it look as good as it possibly can.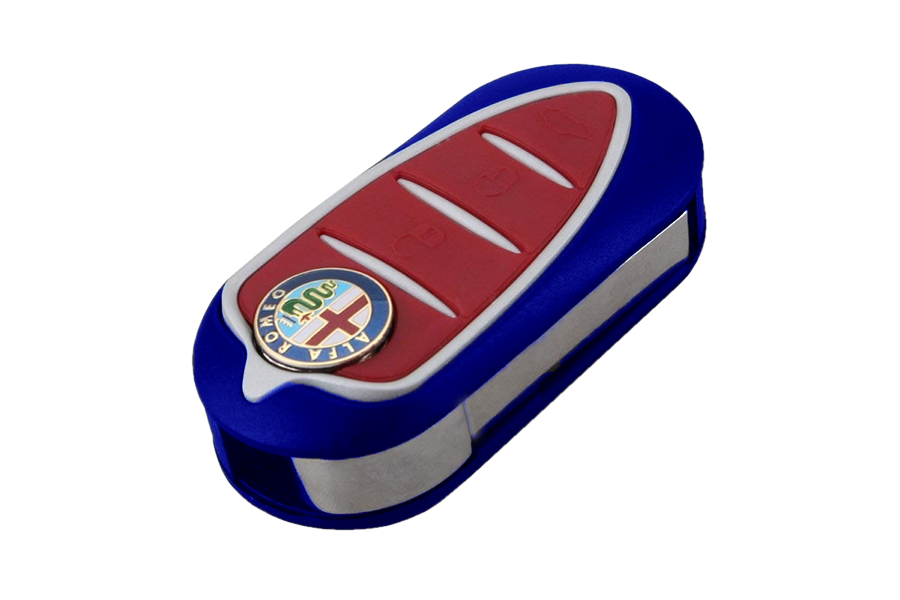 When we personalise your Alfa Romeo key, we do not use cheap clip on shells, we work on your specific key, colour matching it to your vehicles exact paint code(s) and use hard wearing automotive lacquers to protect it afterwards, which means your key is of the highest quality with no additional bulk.
If you would like like Phoenix Bespoke Keys to personalise your Alfa Romeo Key,
get in touch using the link below