As with just about every manufacturer, the key for their top-of-the-range high performance model is pretty much identical to its entry-level car, with little (if anything) to differentiate them.
Nissan is no exception. Yes their GT-R key fob has the GT-R Badge on it, but its still pretty bland with the same scratchy, black plastic, feel.
Here at Phoenix Bespoke Keys, we want to change things. We take your key and can at very least, colour match it (exactly to your paint code) to your car, as well as add accents to it to make it as unique as you are.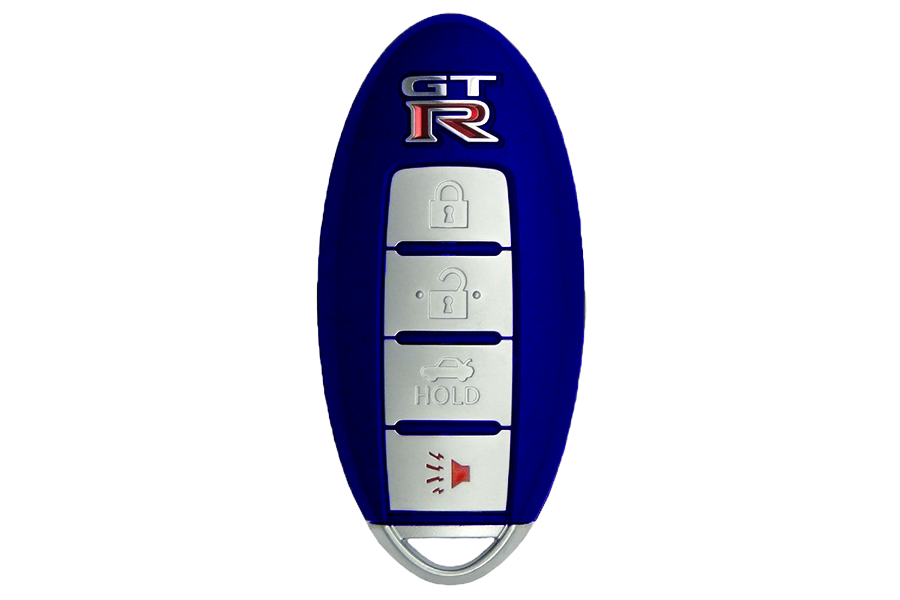 There are a broad range of options available where the only limit is your budget and your imagination.
If you would like Phoenix Bespoke Keys to customise your Nissan Key, get in touch using the link below