Bespoke / Custom & Replacement Abarth Keys
Abarth, FIATs performance division inevitably shares the same keys as FIAT, which results in a pretty plain key for a rather more remarkable car.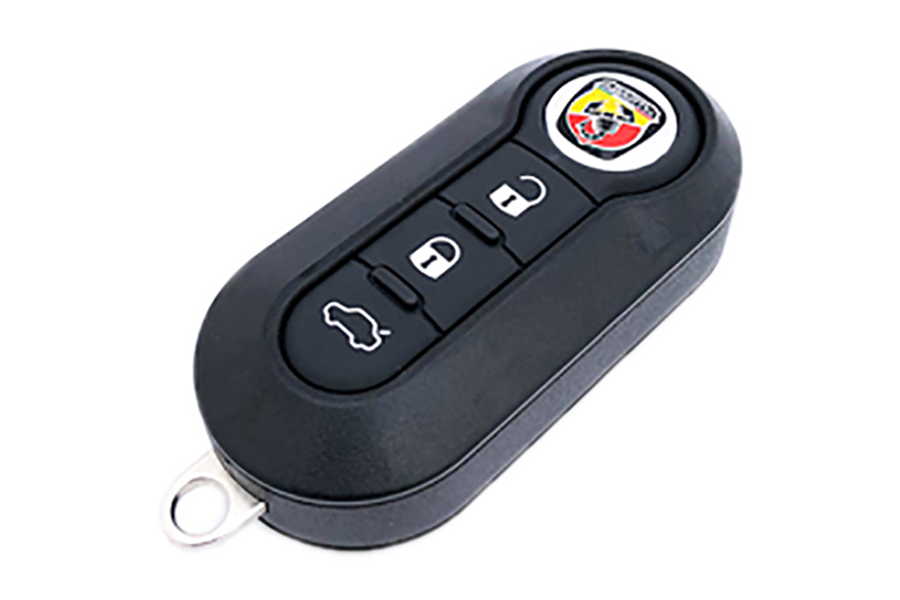 Whilst there are a raft of cheap clip on covers for the FIAT and Abarth keys, Phoenix Bespoke Keys take your key and personalise it to your exact requirements. No clip on covers that add bulk and will ultimately fall off. We either colour match your key to your car, give it a carbon fibre effect, or come up with a bespoke design to your exact requirements, all without adding bulk, whilst improving the overall look and feel of your key.