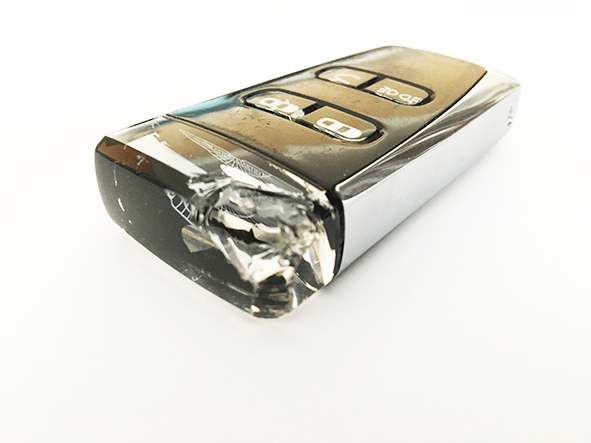 When our customer from Turkey came to us asking them to work on their key for them, not only did they want us to replace their smashed glass end piece, with AM Wings Logo behind, they also wanted us to undertake our unique personalisation service.
Having seen our Chrome Valet ECU Key they wanted us to refinish their tired black cage element in Chrome too.
In spite of delays caused by the Coronavirus Outbreak, we undertook the work and the results are impressive with a mirror like finish and a key that truly stands out.
If you would like us to repair and/or upgrade your Aston Martin Key,
please get in touch or visit our online shop.