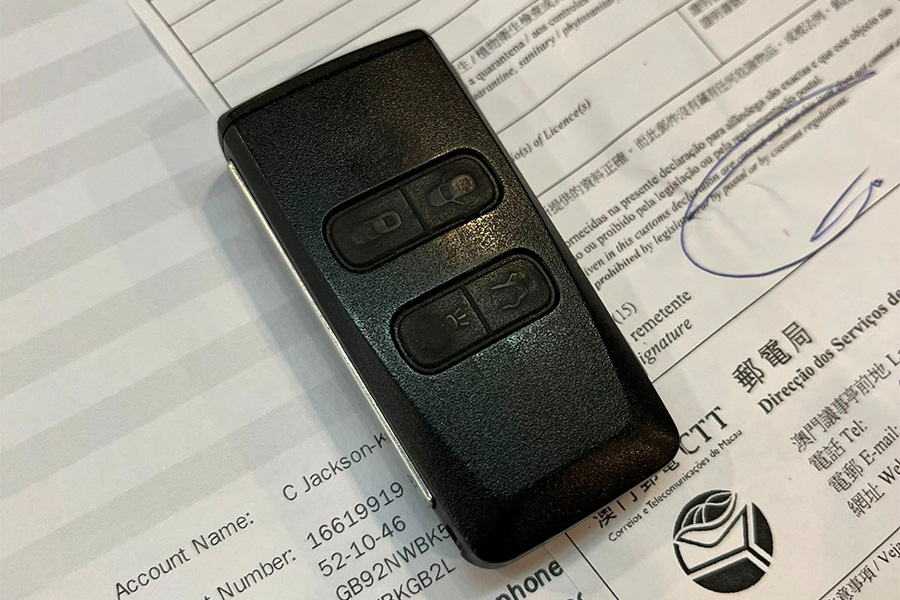 Our customer in Macao, having already had one key completed by Phoenix, saw some of the excellent work we had done on the Valet ECU Key and commissioned us to upgrade theirs, using a previous other customers key for inspiration.

Finished in Morning Frost, with Diavolo Red and Carbon Fibre Effect Triple Stripe, Carbon Fibre Effect Side Blades, Gloss Black End Cap, and our Glass ECU Key Button Upgrade this Valet ECU Key looks stunning and far better than the standard Black Plastic affair with worn rubber buttons.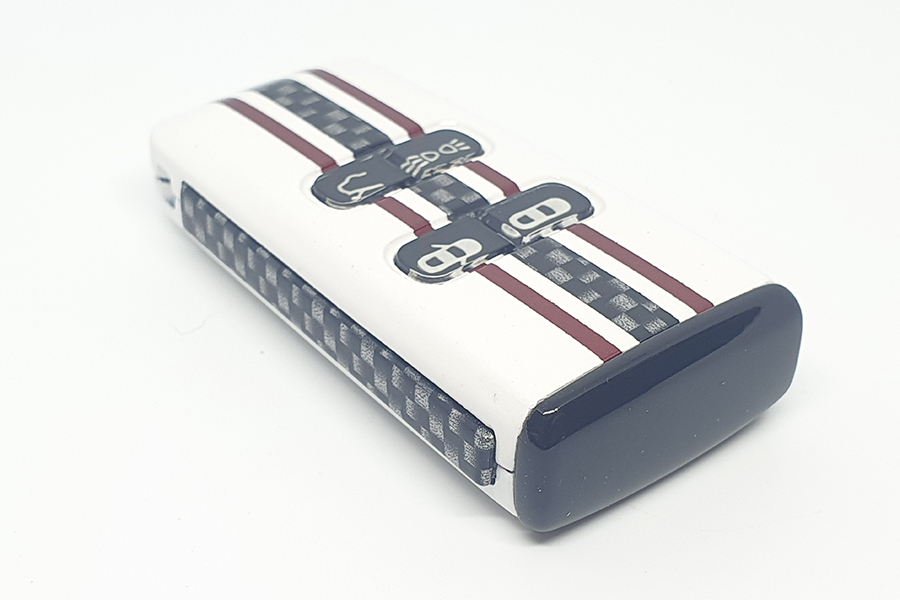 If you would like Phoenix Bespoke Keys to repair, upgrade and / or personalise your Aston Martin Key, please get in touch to discuss your requirements, or visit our online shop.