As every Aston Martin owner knows, the Valet Key is not something to be particularly proud of. Its plain black ABS plastic look, which does not age well, betrays the stunning car it starts.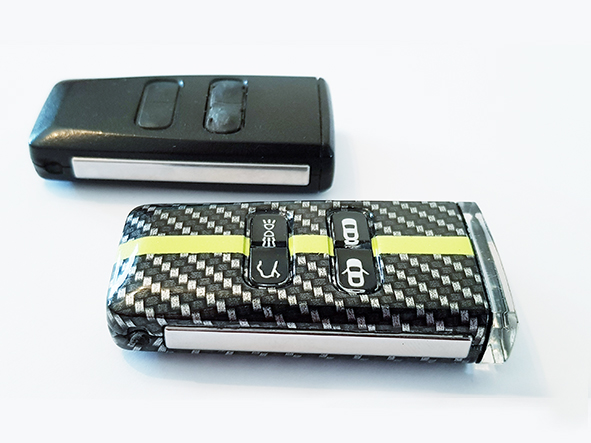 Our customer in the UK found themselves in this very position and contacted Phoenix AMKR to not only repair the buttons on their tired Valet Key, but also personalise it for them too.
After discussing this with our customer, it was agreed we would undertake our bespoke Glass Key Button Upgrade and Glass End Piece Upgrade. With these modifications complete we then refinished the Valet Key in Carbon Fibre Effect and Lime Essence Stripe.
The results were stunning with us having created the worlds first fully upgraded Valet Key and a very happy customer.
---
If you would like Phoenix AMKR to upgrade and personalise your Valet Key,
please get in touch or visit our online shop.