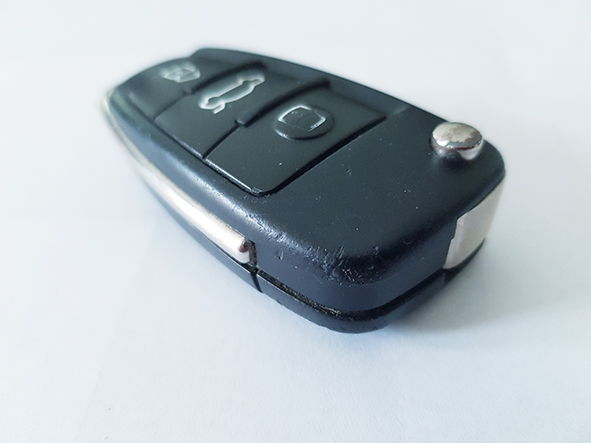 The standard Audi Flip Key can look pretty dull to start with, however after a few years of use it looks very tired.

Our customer, with their stunning Audi R8, found themselves in this exact position and wanted their key to look as good as their car.

After discussing their requirements it was settled to refinish the fob in Daytona Grey, with Gen 1 R8 Logo on the battery cover, with a Carbon Fibre Effect on the Key Loop to complement the Carbon Fibre on their R8.
The results as always speak for themselves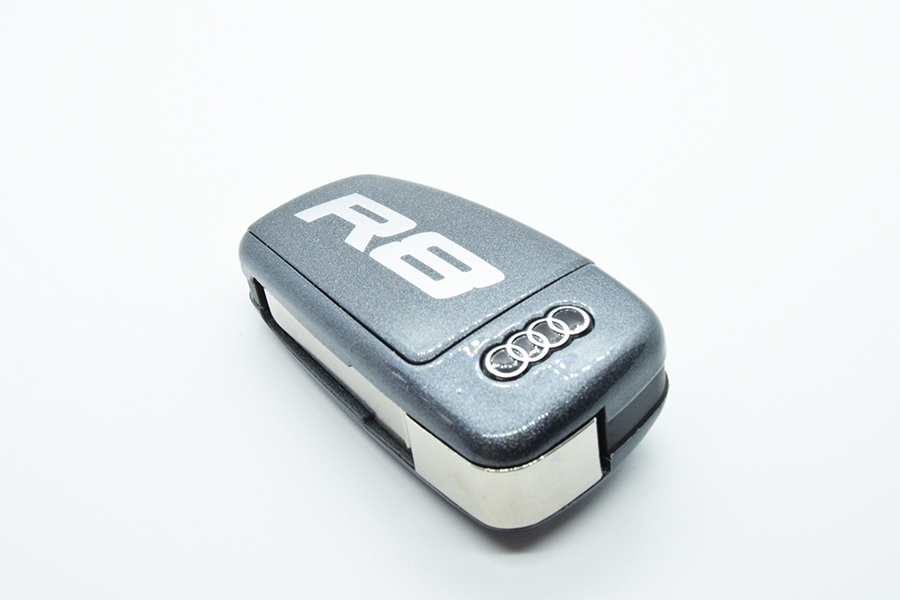 If you would like your own Custom Car Key, please get in touch.