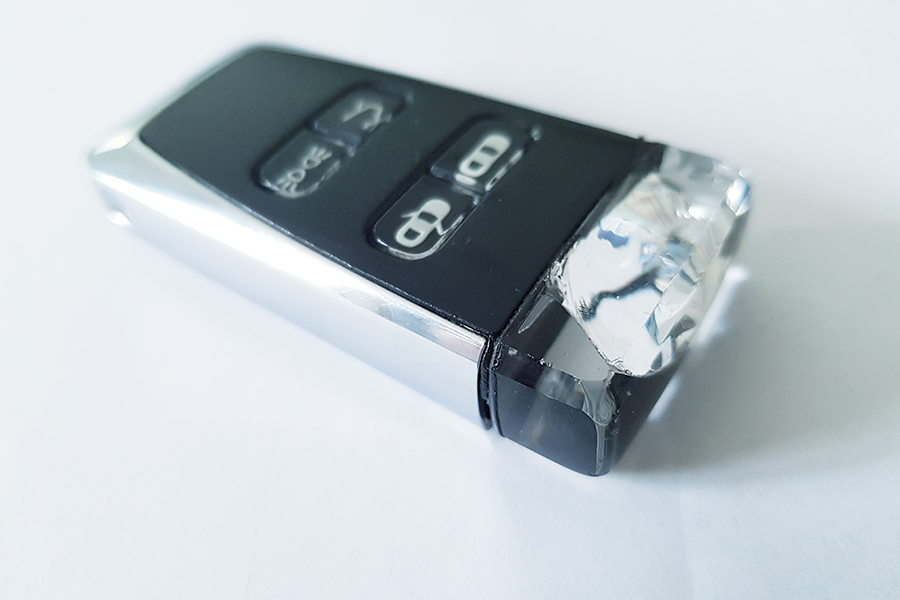 Having already worked on one of our customers keys, upgrading it from a standard Valet Key to a Glass ECU Key finished in Quantum Silver, our customer in the UK asked us to also repair their other Glass ECU Key and refinish it in Stratus White to match their stunning Vantage.
As always, the results speak for themselves
---

"I'm new to this whole Aston Martin thing. I got my first only weeks ago. A childhood dream if you will.

Keys… it had no emergency door key, it's valet key was worn although the car has just turned five years.

It's glass key had been slightly broken on the glass.

Not anymore.

It now has an immaculate emergency door key. It's valet key is now gone. Now, a beautiful Quantum Silver glass key now lives. My main glass key is now undamaged and Stratus White. It is perfect and immaculate.
Their work is immaculate. Even higher, the personality shines through with their dedication. It was a pleasure speaking with Chris. Car is a childhood dream, it's keys mirror that. Just excellent. They honour Aston Martin and the image it portrays."
Mark P, UK
If you would like Phoenix AMKR to repair and/or refinish your Aston Martin Key, please get in touch or visit our online shop.