The Aston Martin Glass ECU Key is an impressive key, however when you have a stunning car you want its key to be just as stunning.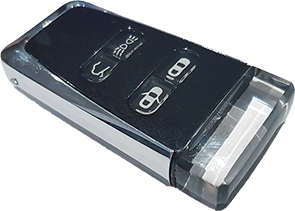 When our customer, with his stunning Tempest Blue Aston Martin, got in touch wanting us to colour match his key to his car, of course Aston Martin Key Repair stepped up to the plate to make their key something special.
Below is the final product.
---
If you would like Phoenix AMKR to customise your Aston Martin Key, please get in touch or visit our online shop.