The standard Valet ECU Key is about as uninspiring and un-Aston Martin-like key you could possess. Its bland ABS plastic case and rubber buttons just don't do the Aston Martin it starts any kind of justice.
Phoenix Bespoke Keys offers a broad range of customisation and personalisation options for the Valet Key, the most simple being the placement of the Aston Martin Wings Logo on the end cap. This is not a simple transfer or sticker, we use our special UV printing technique to get a pure white logo on the end cap which is then protected against wear.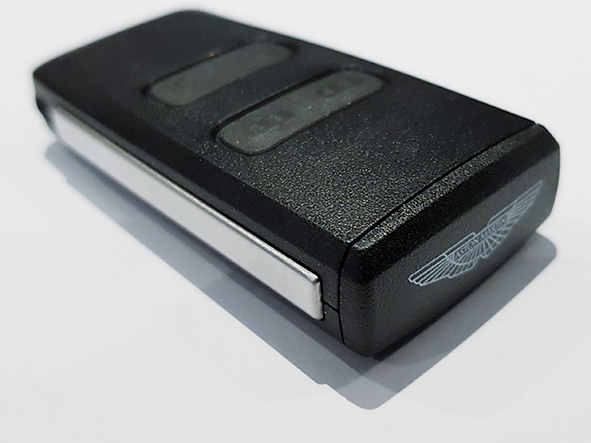 If you would like Phoenix Bespoke Keys to upgrade your Valet Key, please get in touch or visit our online shop.