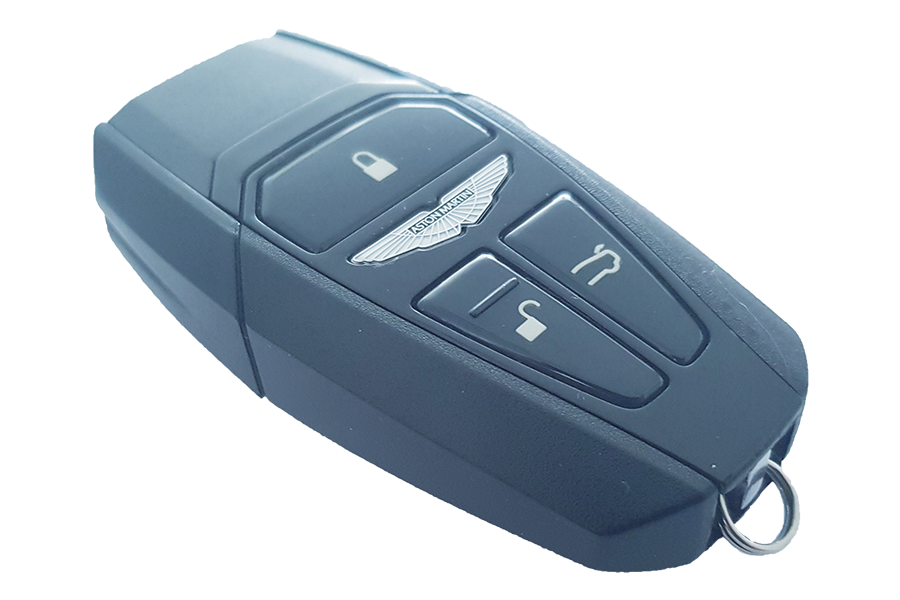 The standard key to come with the latest Vantage looks ok, but it certainly isn't anywhere near as good looking as the stunning Aston Martin it starts.
Our customer met us at the Steeleford Supercar Show this August and asked us to do something about their rather plain looking key.
It was settled we would refinish the main body in Divine Red with Gloss Black Side Blades to complement their Vantage.
The results are stunning.
Looks so much better.

Steve B, UK
If you would like Phoenix AMKR to personalise your Aston Martin Key, please get in touch or visit our online shop.