The Mini is a funky looking car and in fairness the round key is pretty cool looking too, but as always, there is much room for improvement.

After discussing options with the owner it was settled we would colour match it in Spice Orange, with parallel black stripes and a black leather keyring attachment.
This has to be the best looking Mini key out there!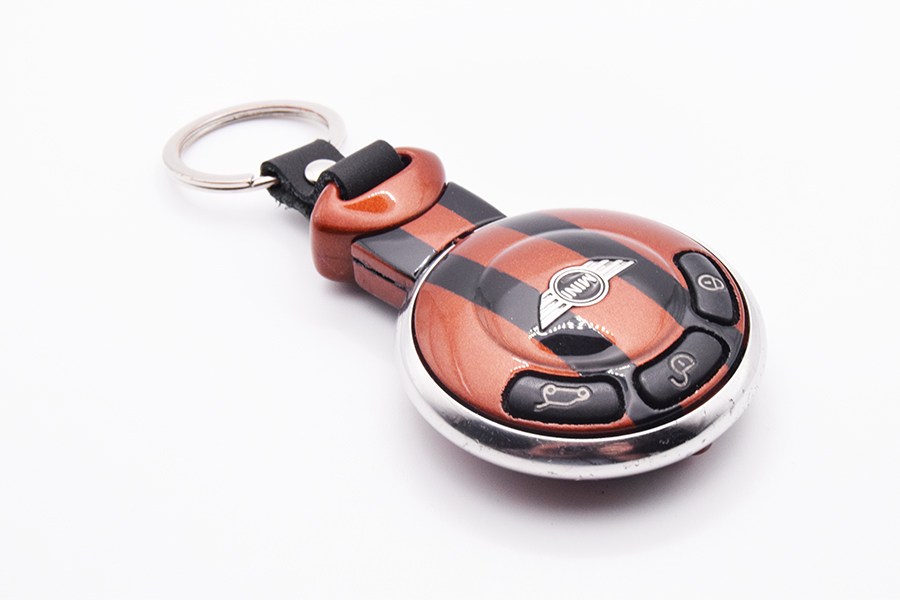 If you would like Phoenix Bespoke Keys to upgrade and / or personalise your Bentley Key,
please get in touch or visit our online shop.