We don't need to go on about how much owners dislike the rather plain looking Aston Martin Valet ECU Key.

Our customer in the UK was one such owner who decided to take matters into his own hands and try to improve the Valet ECU Key themselves.

Armed with a paint brush and some Humbrol paint they set about making their Valet Key look better, however this resulted in the key getting stuck in the dash due to the very fine tolerances for the thickness of the key.
Having prised their key out of the dash and then scraped the paint off the key, they were left with something even worse than before and at this point engaged Phoenix Bespoke Keys to rectify matters.

After going through the options it was settled that we would refinish their key and chrome it as well as performing our Phoenix Valet Key Button Upgrade and protecting it with our 9H Ceramic Coating.
Now our customer has a stunning looking key that looks better than new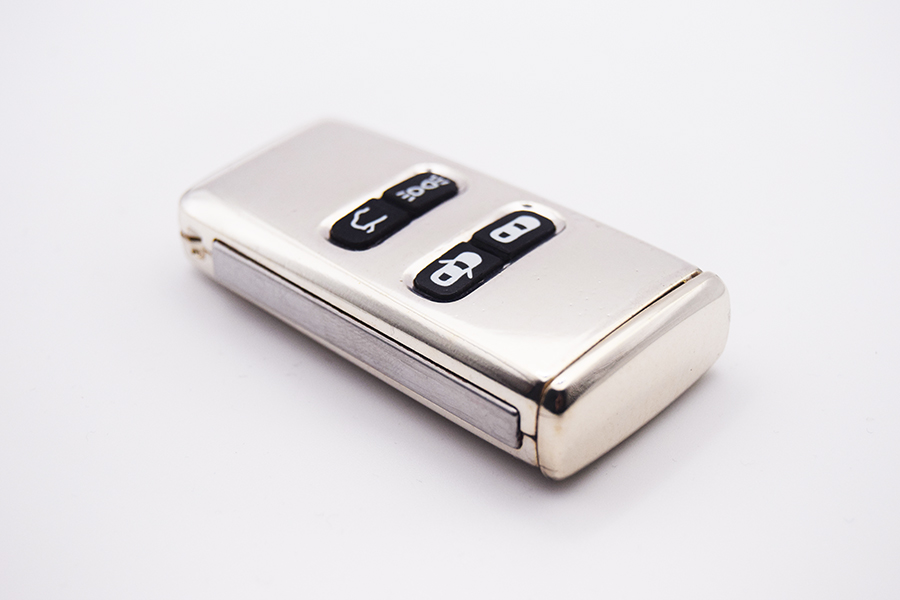 If you would like Phoenix Bespoke Keys to upgrade and / or personalise your Aston Martin Key,
please get in touch or visit our online shop.