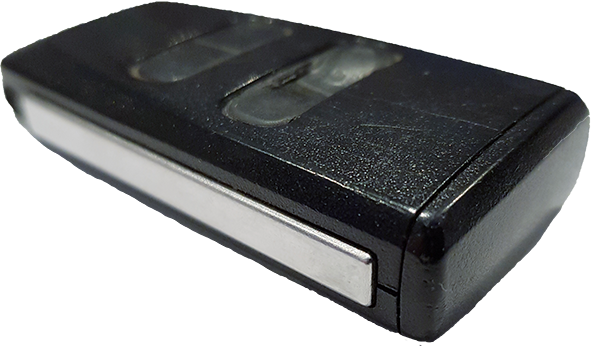 As is well established, the Valet ECU Key is a rather plain looking key in contrast to the stunning Glass ECU Key. That tied with with how quickly the Valet Key can look tired and the buttons collapse, it is little surprise our customer in the UK contacted Phoenix Bespoke Keys to see what we could do for them.

Having already had us personalise their Glass ECU Key, our customer elected for the same airbrushed Monochrome Union Flag design along with our new Button Upgrade
The result is a stunning Valet Key that, not only complements their Monochrome Union Flag Glass ECU Key but, will also last the test of time with our new Button Upgrade.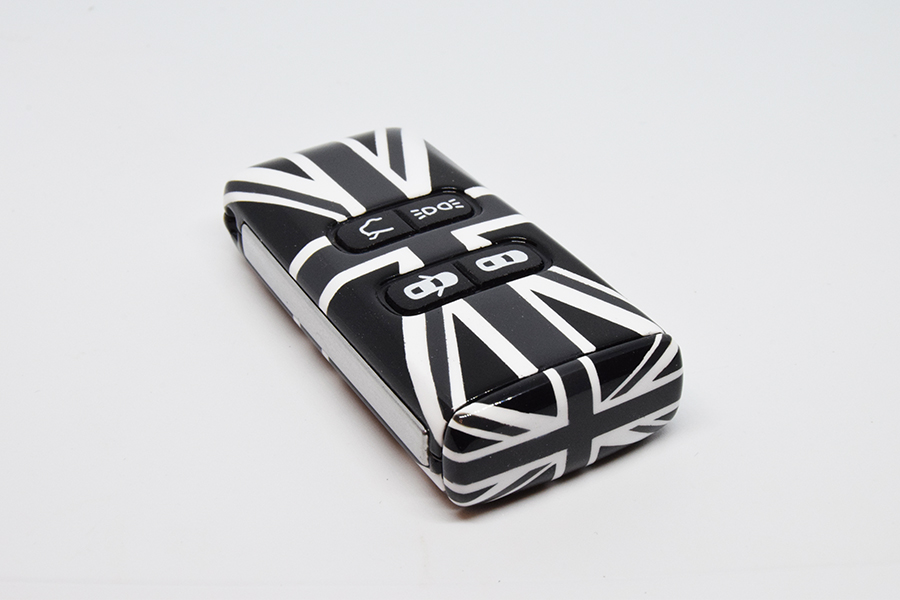 If you would like Phoenix Bespoke Keys to upgrade and / or personalise your Aston Martin Key,
please get in touch or visit our online shop.