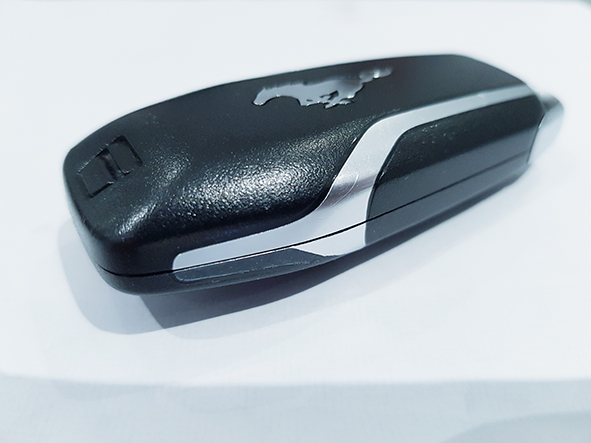 The standard Ford Mustang Key doesn't look too bad, however the stippled Black ABS plastic with foil tape can look tired, and even peel off, pretty quickly.
Being aware one of our contacts had a rather special looking Ford Mustang, we had a chat with them to see if we could come up with something special for the key to their stunning car.
After some time in consultation with our customer it was settled that we would refinish the fob in Fords Shadow Black with 'Number Plate Yellow' accents (including Mustang badge on the rear) and detail to complement our owners stunning car. Finishing it off with a Muirhead leather strap and Shadow Black Keyring Fob, the finished product looks stunning.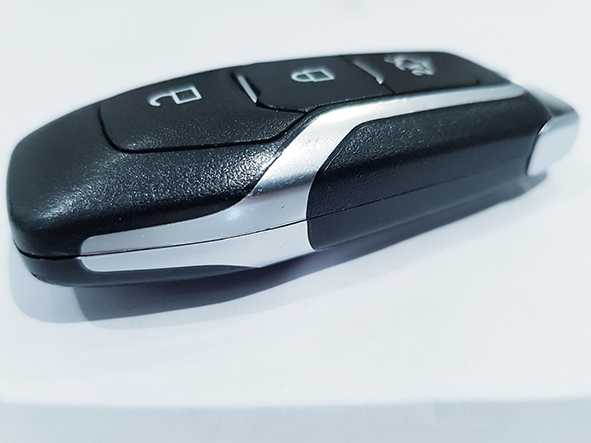 Check out the finished product below.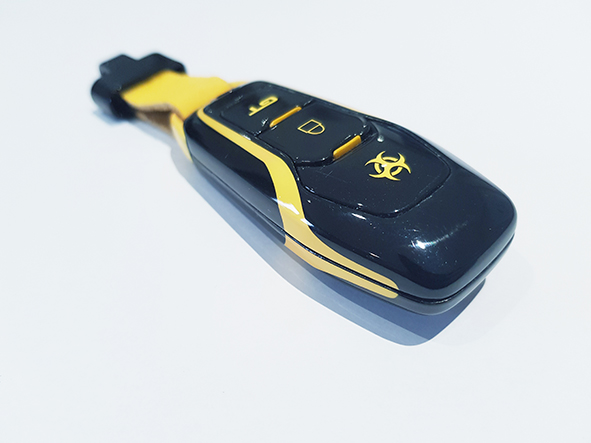 If you would like Phoenix to upgrade and/or personalise your Mustang Key,
please get in touch to discuss your requirements.