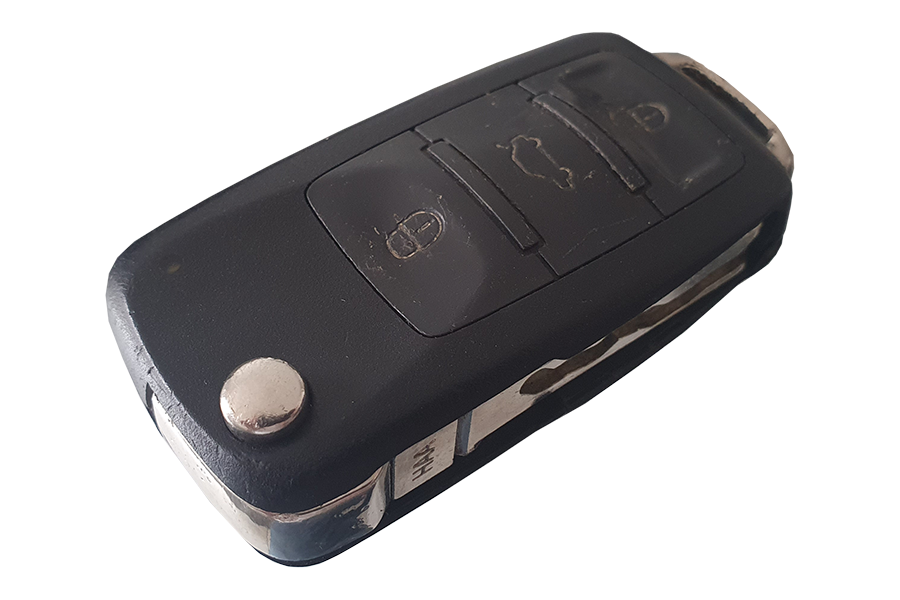 The flip key to the 2004 Bentley is somewhat of a let down for Bentley owners. Starting off it is clearly from the VAG parts bin and its clear it belongs more to a VW van more than it does a prestige grand tourer such as our customers Continental.
After a discussion with our customer it was decided that we would upgrade their fob to the later, and far more attractive Bentley Flip key and colour match it to their Bentley Continental in Moonbeam Silver.
The result is a stunning key that is no longer an embarrassment to the car it starts.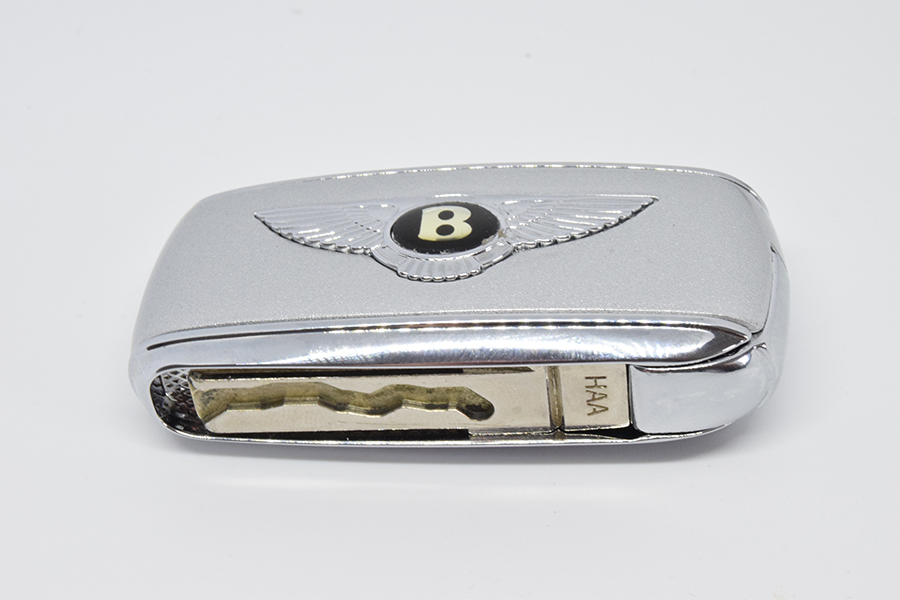 The key arrived today and is wonderful, I will be showing it to my pals. Thanks so much

Dr John N, UK
If you would like Phoenix Bespoke Keys to repair, upgrade and / or personalise your Bentley key, please get in touch to discuss your requirements, or visit our online shop.