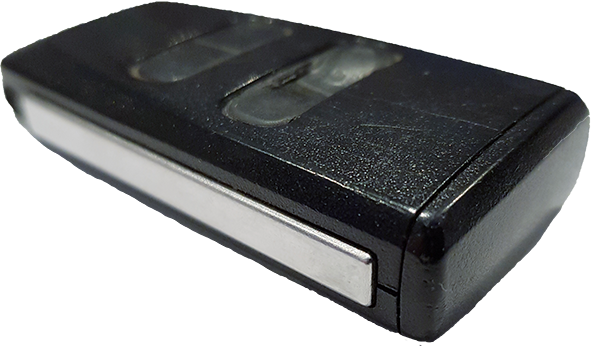 It is well known that the Valet Key is prone to premature wear and never looked that good to start with.
Our customer in the US, unhappy with their Valet Key, got in touch with Phoenix to resolve the all to common collapsed rubber button issue as well as make it a bit more special.
After discussing options with them, it was settled for us to perform our Glass Key Button Upgrade and refinish the fob in Meteorite Silver to match their car. However, they wanted it to also complement their Lords Red interior. So, we colour matched this with a Lords Red AMR Stripe on the key as well.
The result is a stunning looking key that perfectly complements the equally stunning car it starts.
---
If you would like Phoenix AMKR to upgrade and/or personalise your Aston Martin Key, please get in touch, or visit our online shop.