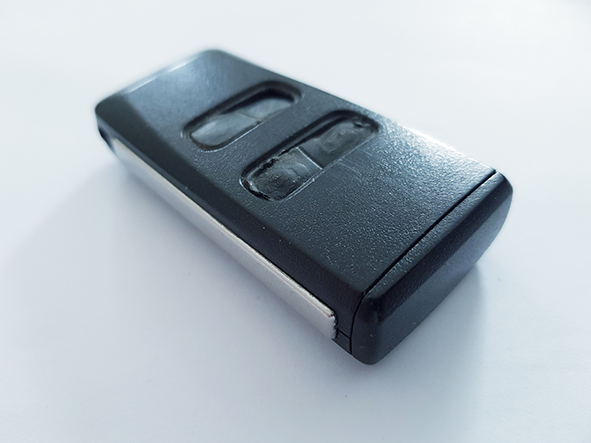 As is well established the Aston Martin Valet Key does no justice to the car it starts. Even less so once the buttons have collapsed, rendering it a tired looking mess.
Our customer in the UK found themselves in this very position when they contacted us to not only bring their key back to life but make it worthy of the car it starts.
After discussing options with our customer it was settled to refinish the Valet Key in Onyx Black, to match their Aston Martin, and perform our special Glass Key Button upgrade and place the iconic AM Wings Logo on the end cap.
As always the results were impressive with a stunning key that complements the car it starts, not embarrasses it.
Fabulous job replacing the worn out rubber buttons with the ones from the glass key and the logo'd end put in. It was a fantastic turnaround considering a bank holiday weekend and now the key looks as good in the ignition as the glass one without the risk of dropping it and smashing the crystal. Thanks chaps

Nigel W, UK
If you would like Phoenix AMKR to upgrade and / or personalise your fob,
please get in touch or visit our online shop.