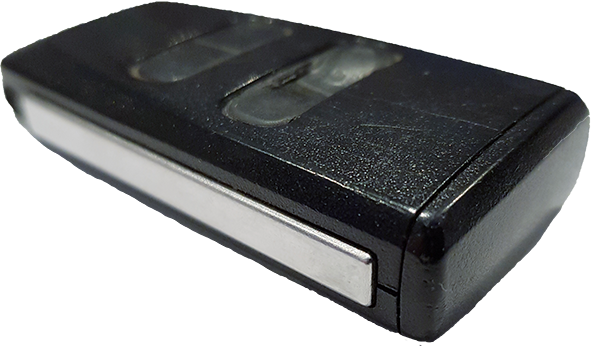 The standard Valet ECU Key is somewhat a dull anonymous affair. That combined with the fact it wears very badly with the all too well known collapsed buttons, means it is one of the most popular keys for our customers to upgrade.
Our customer from the States, who had already had us supply them with a replacement Glass Key finished in Meteorite Silver (which you can find here) was in this exact situation when they contacted us wanting us to revitalise their tired looking Valet Key.
Our customer didn't just want their valet key to look a bit better, then wanted it too look great with a custom design incorporating the Halo colours of Lime Essence and Stirling Green, as well as their cars colour, Meteorite.
Taken with our Union Flag design it was settled we would refinished their key with an airbrushed union flag design in the aforementioned colours and perform our Glass Key Button Upgrade.
The results look stunning
---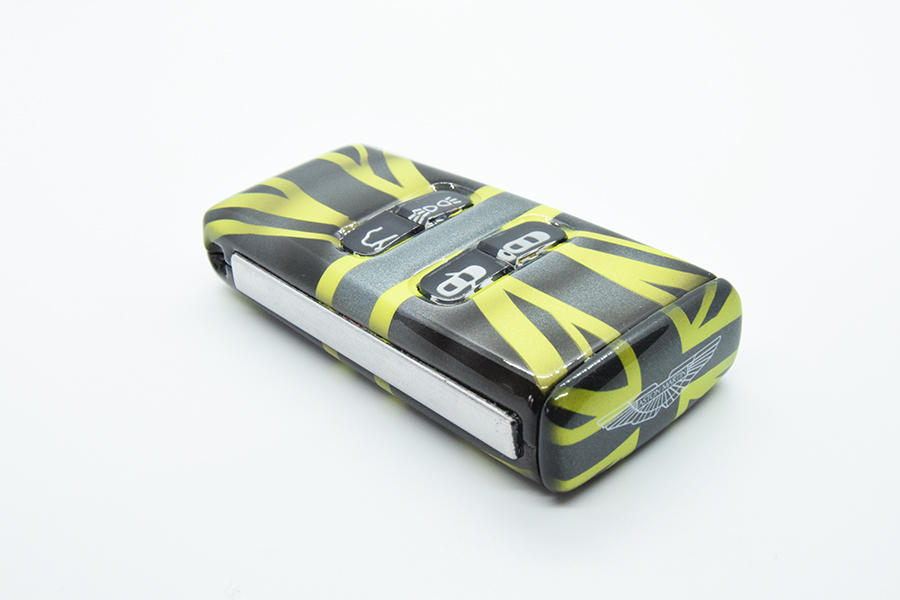 If you would like your own bespoke Aston Martin Key, please get in touch or visit our online shop.