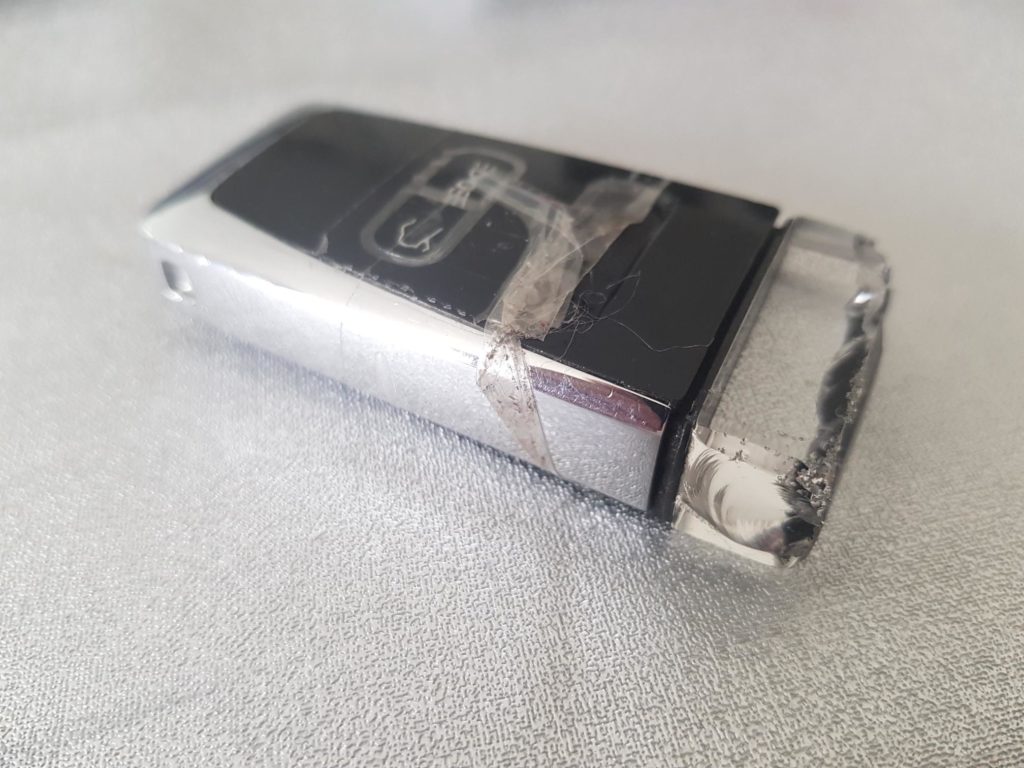 When you acquire a new (to you) Aston Martin, the last thing you want is a key that looks like it has been dragged through the car park, or worse.
Our customer in the UK found themselves in this very position when they acquired their new (to them) Vantage.
After getting in touch with Phoenix we discussed options and it was settled for us to supply a good condition used cage element, brand new glass end piece and 2 replacement buttons.
Our customer now has a smart looking Glass ECU Key that not only works properly but looks much better than before.
If you would like Phoenix AMKR to repair your Aston Martin Key, please get in touch or visit our online shop.