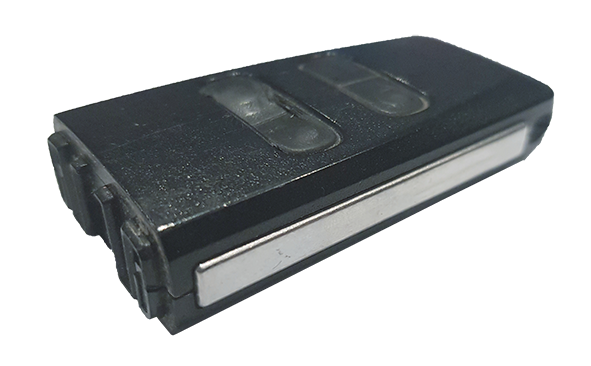 Our customer in France got in touch with Phoenix Bespoke Keys looking for us to repair and upgrade their tired looking Valet ECU Key.

With its collapsed buttons and scratchy black plastic the Valet Key was in desperate need of our magic touch.

Refinishing the key in Onyx Black (to match our customers car) and performing our unique Glass Key Button Upgrade, this tired broken key now looks better than new and arguably as it should have in the first place.
If you would like Phoenix Bespoke Keys to repair and / or personalise your Aston Martin Key, please get in touch to discuss your requirements, or visit our online shop.