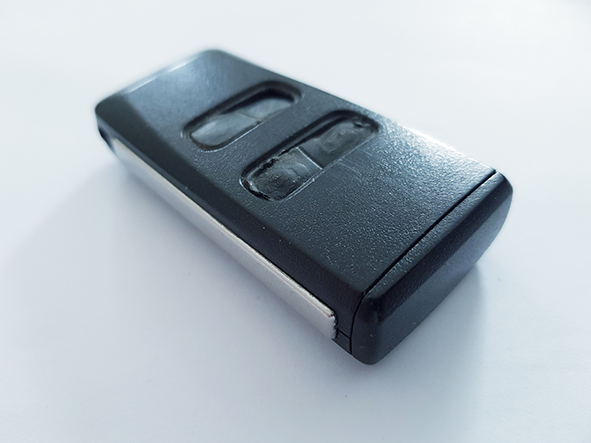 As is all too common with the Aston Martins Valet ECU Key this one, from our customer in the UK, did not stand the test of time.

Looking rather tatty with collapsed buttons rendering the key pretty much inoperable, our customer sent their key to us for our 5 star treatment.

Not only did we refinish their key in Onyx Black but also performed our Glass Key Button Upgrade. This means than not only will the key look the part but also withstand the test of time with the buttons not collapsing again.
Check out our customers refurbished and upgraded key, which now looks better than new and more like it should have done in the first place.
If you would like Phoenix Bespoke Keys to repair and / or personalise your Aston Martin Key, please get in touch to discuss your requirements, or visit our online shop.