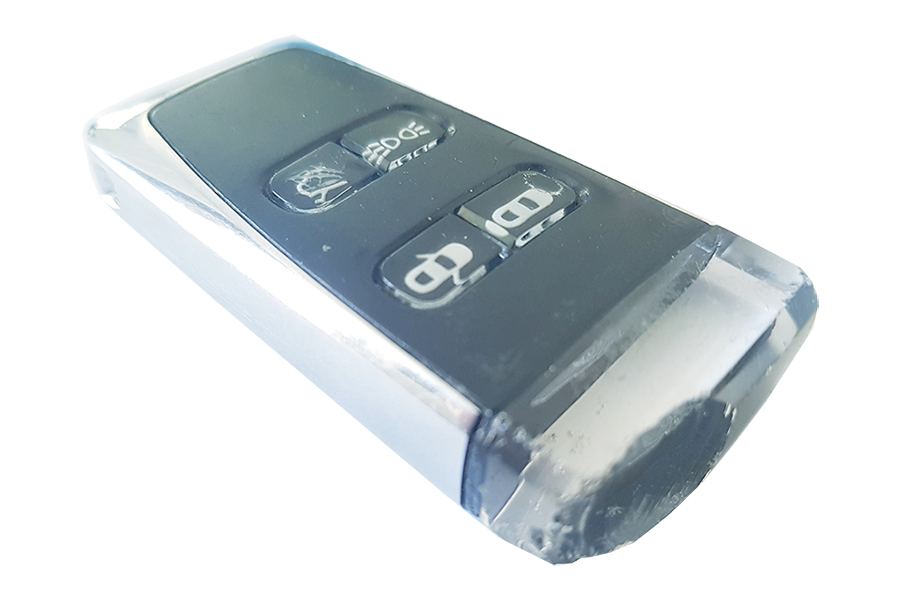 Our customer in the UK came to Phoenix with the all too common issue of the broken glass end piece and the rest of the key also looking rather worse for wear.

After discussing options with our customer, it was decided that not only would we replace the glass end piece but refurbish the rest of their key, refinishing it in stunning Volcano Red to match their beautiful Aston Martin.

For added protection for their refurbished Glass ECU Key, our customer also ordered the ECU Pouch finished in Bitter Chocolate.
The results, as always, speak for themselves.
If you would like Phoenix Bespoke Keys to repair and / or personalise your Aston Martin Key, please get in touch to discuss your requirements, or visit our online shop.