Whilst we are well known around the world for our bespoke keys, we also supply brand new Aston Martin Keys (with codes) to customers worldwide.
When our customer from the States got in contact with us for a new pair of 315MHz Keys with programming codes (one Glass ECU Key and one Valet ECU Key), we were of course happy to oblige. Not only were we cheaper than our customer going to their local Aston Martin Dealership, we also had them dispatched within a couple of days via UPS direct to their door.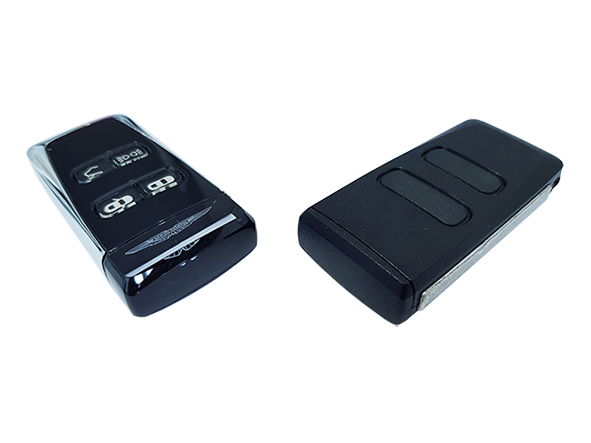 If you need replacement Aston Martin Keys, and / or would like them personalised,
get in touch or visit our new online shop.