Our customer from the UK came to Phoenix Bespoke Keys asking us to customise their Glass and Valet Key by finishing this one in Diavolo Red to complement their stunning car.
The results speak for themselves, a once standard looking Glass ECU Key was turning into a stunning custom car key truly worthy of the equally stunning car it starts and complementing their new bespoke Valet Key too.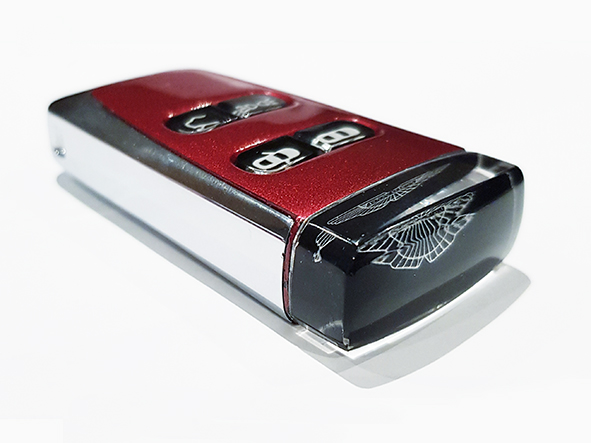 Just had my key done, very happy with the results by Chris and his team, sent my valet key off today to get the same treatment.

Peter S, UK
If you would like Phoenix Bespoke Keys to personalise your Aston Martin Key, please get in touch or visit our online shop.