A common problem with the Aston Martin Valet ECU Key is that, not only does it look cheap from the outset but, over time the rubber buttons wear and collapse, leaving owners with a nasty cheap looking piece of plastic totally unbefitting their car.
Here at Phoenix AMKR we recognise that Aston Martin Owners deserve more so we offer our customers a broad range of customisation and personalisation options to make their Valet Key something to be proud of.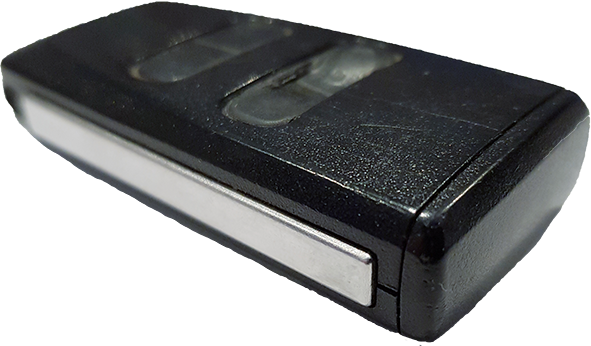 Another one of our customers found themselves in exactly this position and commissioned Aston Martin Key Repair to bring their tired Valet Key not only back to life but, in our eyes, make it how it should have been in the first place.
First we undertook our special Glass Key Button Upgrade before we then refinished the case in Skyfall Silver, to match the customers car, and then finished it off with the Aston Martin Wings logo on the end cap.
Below are the stunning results.
---
If you would like Phoenix AMKR to upgrade and personalise your Aston Martin Valet Key, please get in touch or visit our online shop.