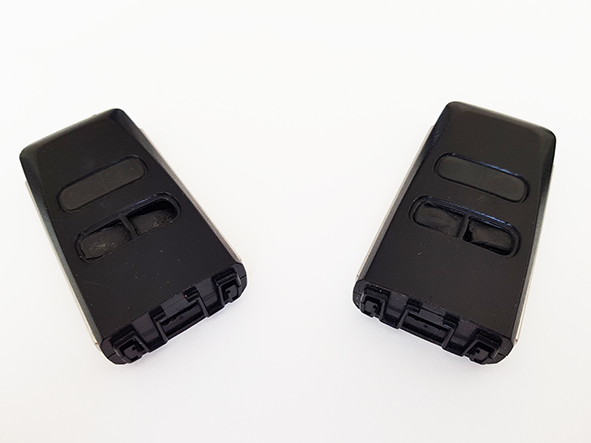 When our customer in the UK came to us with two very tired looking Valet ECU Keys, including one with a missing end cap, they wanted them to be not only brought back to life but a little more in keeping with the Aston Martin that they start.
After consulting with our customer it was settled that one key would have a new Shell and AM Wings on the End Cap and the other our exclusive Glass Key Button Upgrade and AM Wings on the End Cap.
Once we received our customers fobs, we also determined that the circuit board on one was damaged so we also repaired this for them.
The end result… Two working Aston Martin Keys looking far better than when they arrived and one happy customer.
Had two very ropey valet keys arrive with my DB9. Contacted Chris, via email, who went through the process and a short while later I now have two superb keys, one standard to use as a spare and one with glass keys for my wife to use.
Excellent Service

Mark R, UK
If you would like Phoenix AMKR to upgrade and / or personalise your fob, 
please get in touch or visit our online shop.