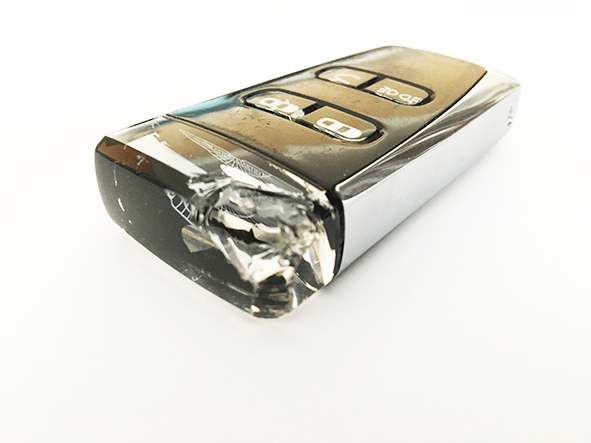 Our customer in The Netherlands having dropped and damaged their Glass ECU Key got in touch with Phoenix to repair and personalise their key.

Electing to have it refinished in Hammerhead Silver, the results are stunning with the key not only having been repaired but looking better than new.

The results below speak for themselves
If you would like Phoenix Bespoke Keys to repair and / or personalise your Aston Martin Key, please get in touch to discuss your requirements, or visit our online shop.