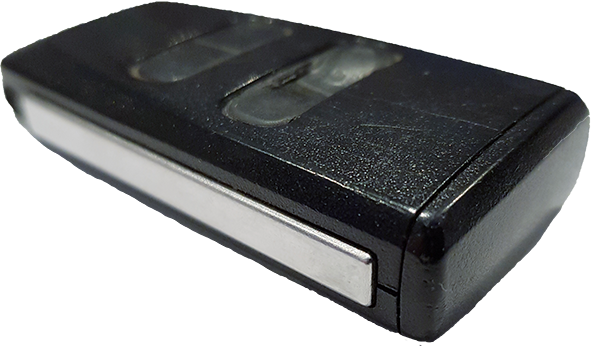 When you have a car in such a striking colour as Volano Red, breaking out a cheap looking plastic key can be a bit of a let down.
Our customer in the UK came to us to perform our bespoke Glass Key Button Upgrade and revitalise their tired looking Valet Key, which had also suffered the all too common issue of the collapsed rubber buttons. It was also agreed to finish it off with the iconic AM Wings Logo in contrast white on the end cap.

The result, a key as striking as the car it starts, that won't ever suffer the collapsed button issue again, and looks more like it should have done in the first place.
Very pleased with result – looks great with the red end in the dash slot.

Tim H, UK
If you would like Phoenix to upgrade and/or repair your Aston Martin Key,
please get in touch or visit our online store.