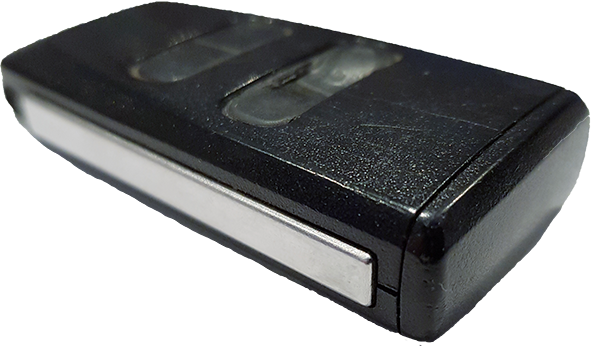 When the buttons collapse on your valet key, you have two choices, replace the fob shell, knowing they will collapse again down the line, or take advantage of our unique Glass Key Button Upgrade which not only improves the aesthetics of your key but also means your buttons will never collapse again.

OK, so with that resolved, but what about the scratched black ABS plastic finish, well here at Phoenix AMKR we can also refinish this for you in either your cars colour, a unique design, or, like we did for this customer, Gloss Black.
The result is a smart looking key far more befitting the stunning Aston Martin it starts.
If you would like Phoenix AMKR to upgrade and/or personalise your Aston Martin key, please get in touch or visit our online shop.