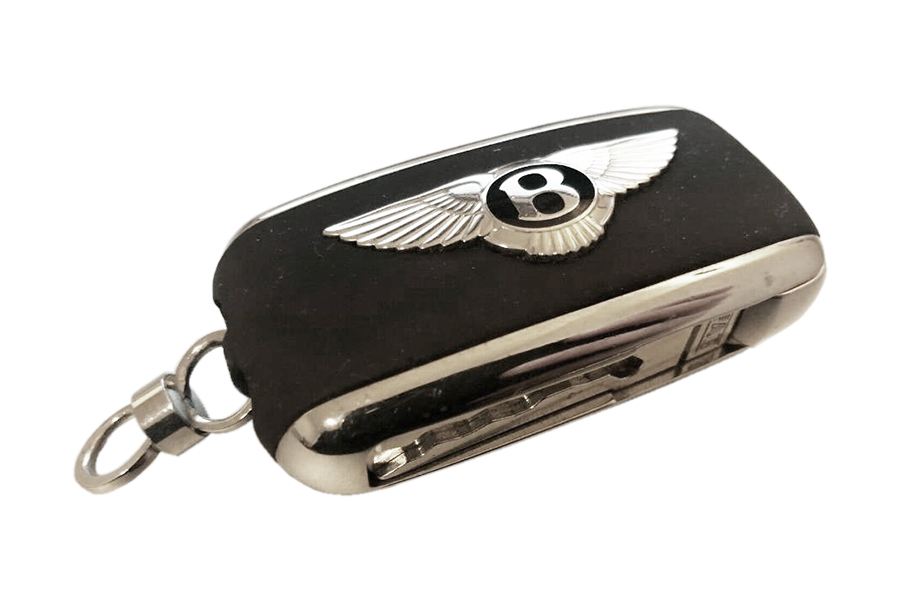 The standard Bentley Flip key, whilst it looks smart with its Wings Logo on the rear, is fairly generic in its design and certainly not as 'premium' looking or feeling as the stunning cars it can start.
The Continental GT is a stunning car, especially when finished in Glacier White.

After some bespoke work with Phoenix Bespoke Keys, the key that starts this stunning machine far more in keeping with the car it starts.
If you would like Phoenix Bespoke Keys to upgrade or personalise your Bentley Key,
please get in touch using the links below