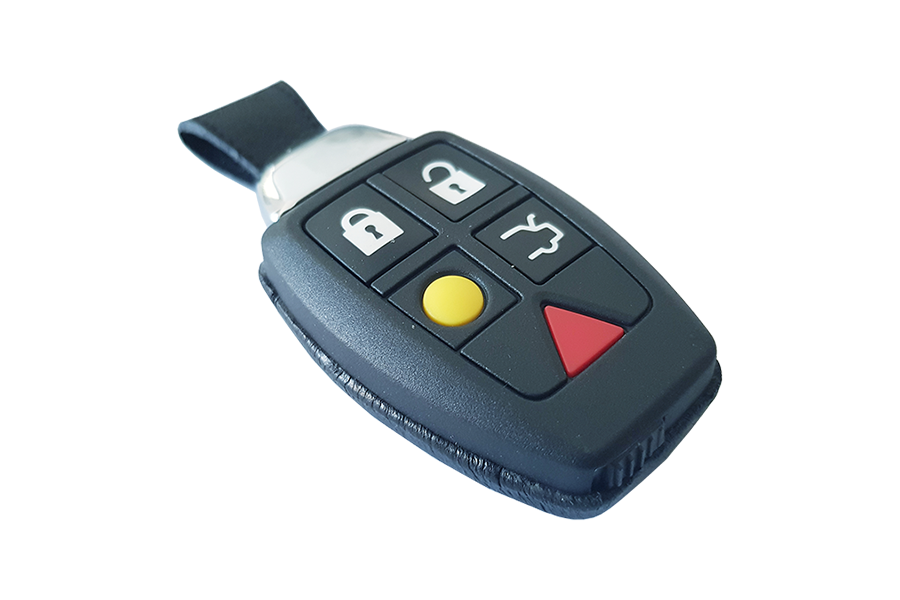 When our customer in the UK came to us wanting to upgrade their standard Volvo Era Remote Fob, we were of course delighted to oblige.

Not only did we upgrade their somewhat tired looking Volvo Fob to the later, Valet ECU Fob, we also personalised it with our unique Glass Key Button Upgrade and refinished the fob in Toro Red (to match our customers car) with the AM Wings Logo in Black on the end cap.
The results as always speak for themselves with our customer now having an impressive remote fob that nicely complements the stunning car it starts.
If you would like Phoenix AMKR to upgrade and / or personalise your fob,
please get in touch or visit our online shop.