When you get your special edition Aston Martin Vantage N420 in the 'Race' colours of Alloro Green and Yellow, you want everything to feel special about your car. Whilst the Glass ECU Key is an impressive piece of Automotive Jewellery, it's the same key that starts a standard Vantage.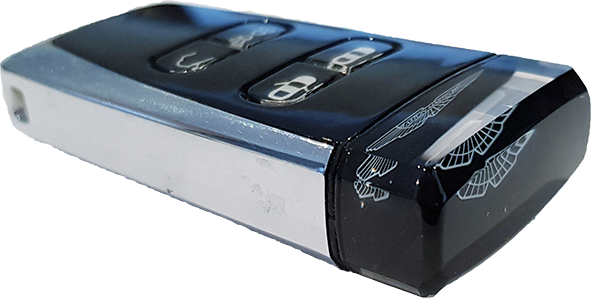 This is where Phoenix Bespoke Keys came in. Our customer wanted his key to be as special as his car, so after some consultation we settled on refinishing the key in Alloro Green and accenting it with a the Yellow stripe to match the yellow accents on the N420.
Below you can see the impressive new key, far more in keeping with the car it starts.
---
If you would like a custom key done for your Special Edition Aston Martin,
please get in touch, or visit our online shop.