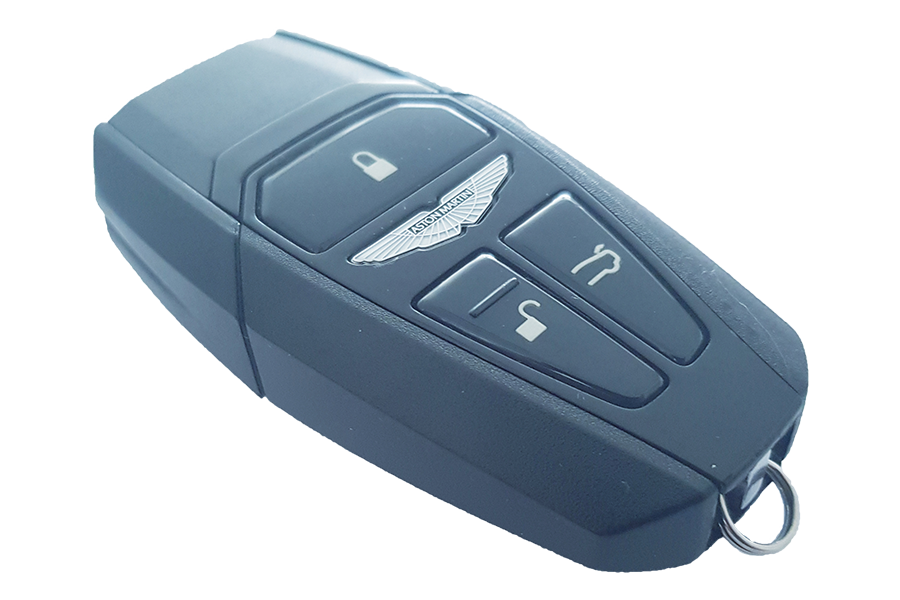 The standard VKey for the Aston Martin DB11 and New Vantage is a bit of a let down, its scratchy black plastic combined with a part glossy black finish just looks confused and half finished.
Our customer from the States got in touch with Phoenix Bespoke Keys to see what we could do to smarten up their keys.
After discussing options with our customer it was settled that we would upgrade the key to have the chrome sides and refinish the key in Lunar White with a Red AMR Stripe to compliment their Spicy Red interior accents. This is the 2nd key we did for our customer in this scheme and again the results are impressive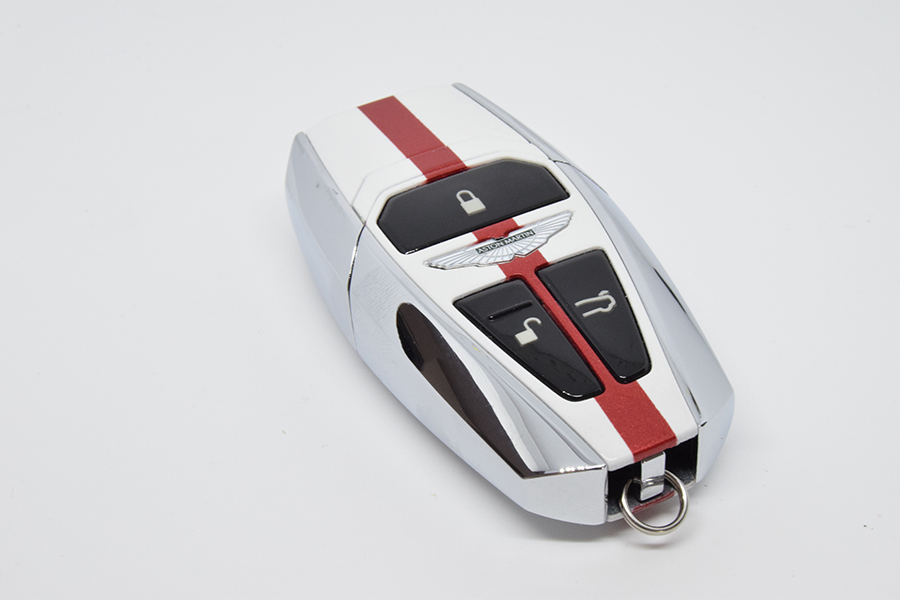 If you would like Phoenix Bespoke Keys to repair, upgrade and / or personalise your Aston Martin Key, please get in touch to discuss your requirements, or visit our online shop.