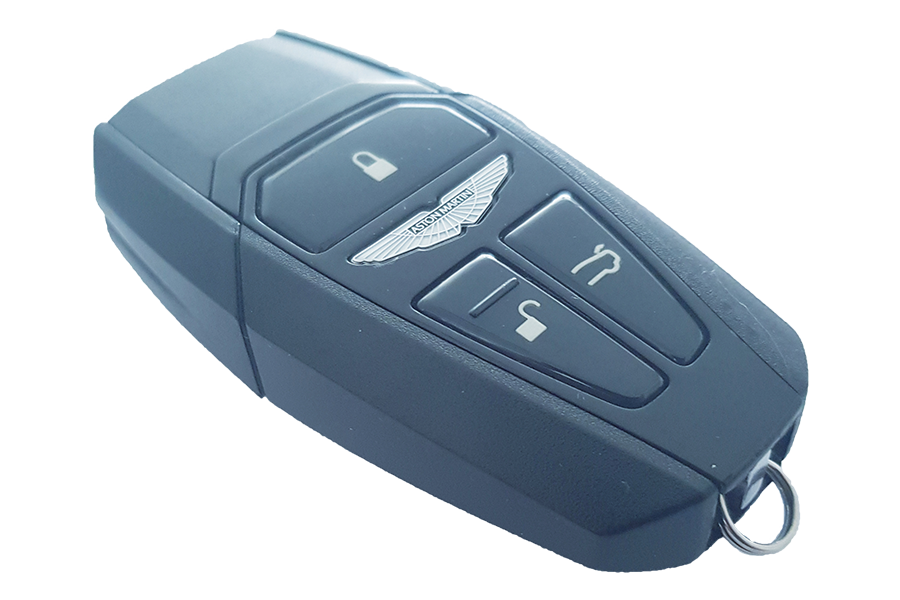 The Next-Gen Valet key is nothing special and certainly does not do the next generation of Aston Martins justice.
After our customer in the states had us do his DB11 'Halo' Jewellery Key, they asked us to do something special with their Valet Key.
After discussing options, it was settled we would do our bespoke (and unique) Union Flag Design and then 'colourise' the plain black AM Wings Logo in the standard Aston Martin Colours.
The results speak for themselves with a plain plastic key being transformed into something far more impressive.
Check out the results below
---
"It looks fantastic! Thanks again, for taking care of us."

Gray B, USA
If you would like us to personalise your Next Gen Aston Martin Valet Key and turn it into something worthy of the stunning car it starts, please get in touch or visit our online shop.