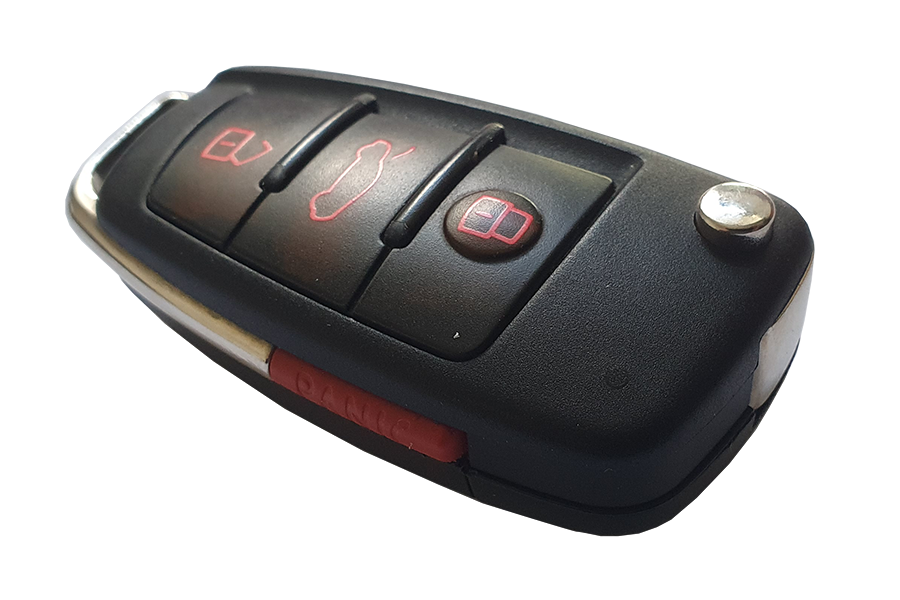 Having seen the work Phoenix Bespoke Keys had done for other R8 owners, our customer in the States commissioned Phoenix to come up with a special key for their R8.

After discussing options it was settled we would refinish the key in Brialliant Red to match our customers R8 and refinish the silver elements in black to give it some stunning contrast and put the Gen 2 R8 Logo on the battery cover, all of which was protected by our 9H Ceramic Coating.

Sadly we were unable to remove the red colouring put on the buttons by a previous owner however just prior to shipping our customer also elected to have us supply a leather strap with gunmetal findings and split ring to finish things off.
Our customer now has a stunning one-of-a-kind R8 key that looks every bit as good as the stunning car it starts.
If you would like Phoenix Bespoke Keys to upgrade and / or personalise your Audi Key,
please get in touch or visit our online shop.