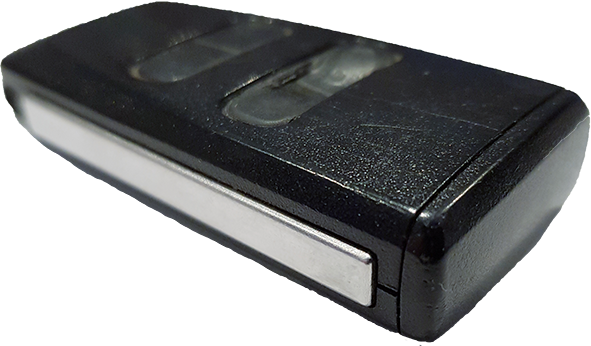 Having seen the work we have carried out on a number of Aston Martin Valet ECU Keys, our customer commissioned Phoenix to upgrade and personalise their tired looking Valet Key.
The brief was to colour match it to their stunning Meteorite Silver Aston Martin and perform our new button upgrade which is a permanent fix and aesthetic upgrade to the collapsed rubber buttons.
The result is a stunning looking key that looks better than new and will wear far better than the original Valet Key.
If you would like Phoenix Bespoke Keys to upgrade and / or personalise your Aston Martin Key,
please get in touch or visit our online shop.