The Aston Martin Glass ECU Key can look tired after a while, especially when the protective layer on the black cage element degrades the fob goes dull and rapidly further deteriorates. This tied in with a broken glass end piece can result in a very tatty looking key, which is certainly not befitting the car it starts.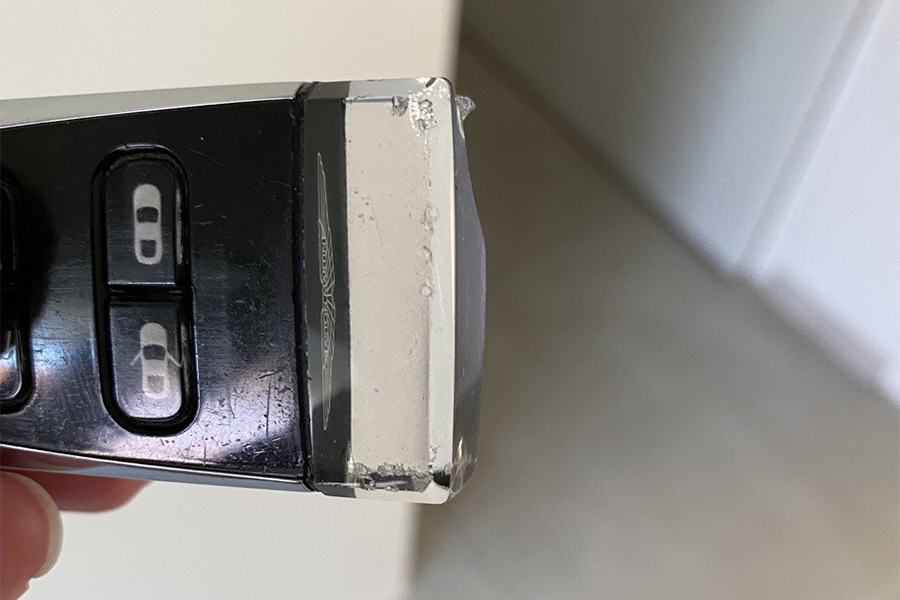 Our customer in The Netherlands found themselves in this exact position and contacted us asking us to repair and refurbish their tired looking key.
After discussing options with them it was settled we would replace the Glass End Piece and refinish the fob in Gloss Black.
As always, the results speak for themselves and our customer now has a shiny, as new looking Glass ECU Key which should outlast its previous finish now it has a more hard wearing finish to it.
Check out the images below
---
If you would like Phoenix AMKR to repair and/or personalise your Aston Martin Key, please get in touch, or visit our online shop.