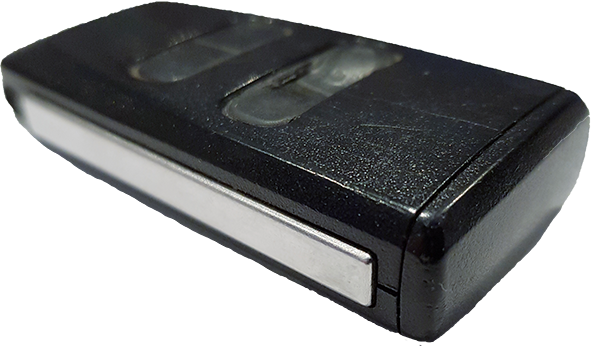 Our customer in the UK came to Phoenix wanting us to repair and refurbish their tired Aston Martin Valet ECU Key.
As is all too common the rubber buttons had collapsed and overall the key just looked tatty.

After discussing options with our customer it was agreed we would perform our special Glass ECU Key Button Upgrade and refinish the fob in Meteorite Silver to complement the stunning car the key starts.
As always the results speak for themselves and the customer now has a key looking even better than new.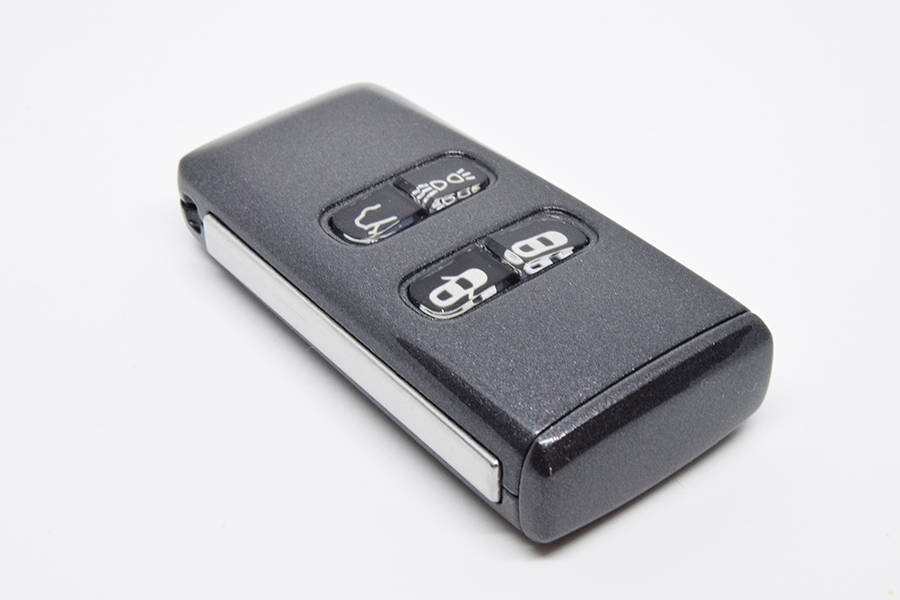 If you would like Phoenix Bespoke Keys to repair, upgrade and / or personalise your Aston Martin Key, please get in touch to discuss your requirements, or visit our online shop.