The Aston Martin Glass ECU Key is a stunning piece of automotive jewellery, but that doesn't mean Phoenix Bespoke Keys cannot personalise your key.
Our customer in the USA came to Phoenix Bespoke Keys wanting a new Glass ECU Key with Codes and something special for their key, to personalise it to them.
After consultation with our customer we agreed to colour match it to their vehicle, Onyx Black, however we did not stop there.
Our self professed 'Bond Girl' customer wanted it to be special, so we came up with a Bond Girl design for them, with which they were delighted.
Please find below the stunning finished Bond Girl Key.
---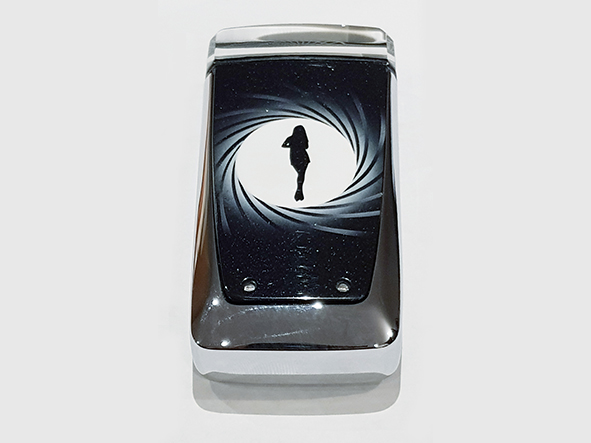 I must say I was extremely impressed and so was the dealership . We absolutely loved it . Highly recommend this company. All around great customer service."

Shanee R, USA
If you would like Phoenix Bespoke Keys to come up with a bespoke design for your Aston Martin Key, please get in touch and/or visit our Shop.