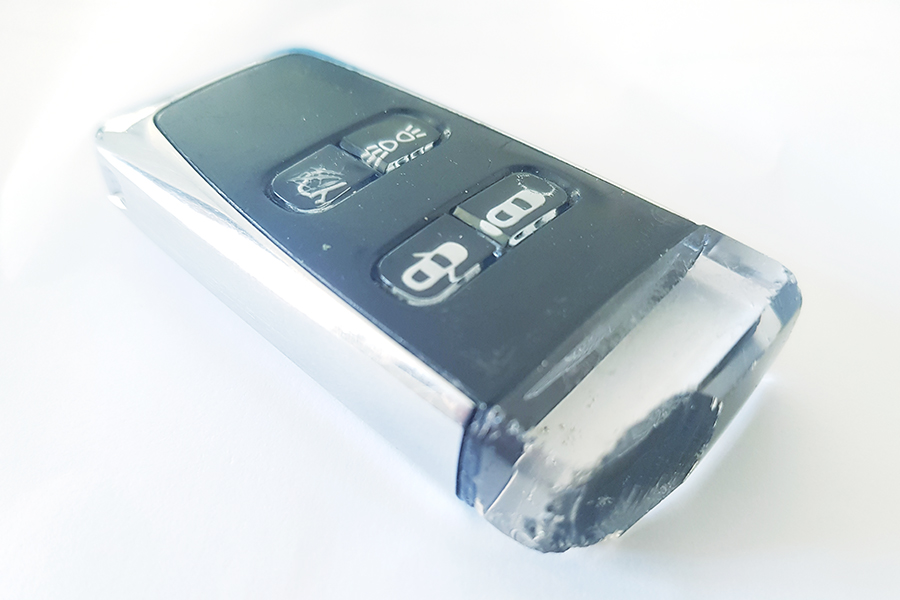 When our customer in the UK came to us, their Glass ECU Key was smashed and the whole key was in need of some serious TLC, not only was the glass end piece smashed, the black case element was very tired and the boot button heavily scratched.
After speaking with our customer, not only was it agreed that we replace the smashed glass end piece, but also refinish the cage element in Onyx Black to match their car and replace the damaged boot button
The finished product looks better than new
---
Very happy with the results, looks virtually brand new. Many thanks for a first class service.

Dr Tim A, UK
If you would like us to repair and / or upgrade your Aston Martin Key, please get in touch or visit our online shop.