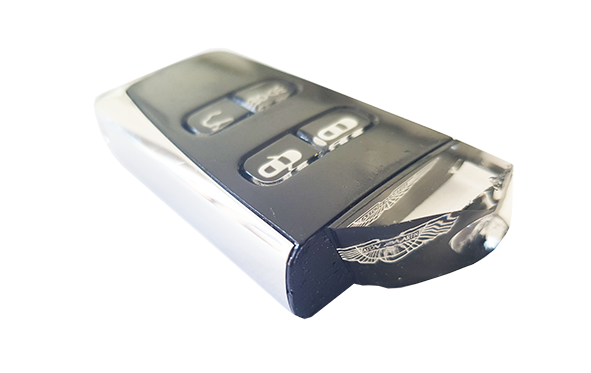 When our customer from USA approached us looking to repair their damaged Glass ECU Key, they had something more in mind for their Key.
The brief, not only repair they key but to colour match it to their Aston in Onyx Black and have the iconic 007 Logo on the rear of the fob.
As almost anything is possible with Phoenix AMKR, this was certainly something we could do for our customer, and the results speak for themselves.
If you would like Phoenix AMKR to upgrade and / or personalise your fob,
please get in touch or visit our online shop.