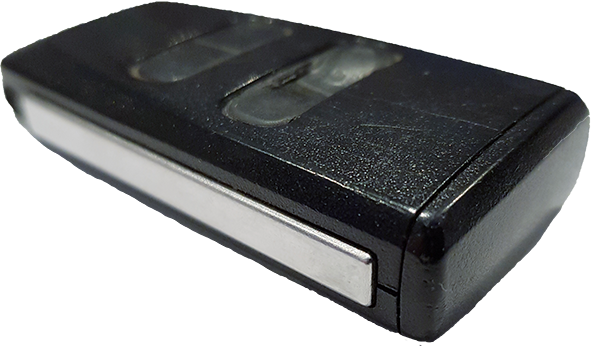 It is becoming increasingly common for customers to be contacting us with their rather tired looking Valet ECU Keys which not only look rather tatty but, with the collapse of the rubber buttons, start to not work properly.

This was exactly the situation our customer from the UK found themselves in when they contacted us with their Valet ECU Key.

Not only wanting a properly working key, our customer wanted their key to look better than new and not to suffer the collapsed buttons again.
Electing to have their key colour matched to their Aston Martin, in Midnight Blue, and our unique Glass Key Button Upgrade, when finished their key looked better than new.
Fantastic results. I went for the glass key upgrade and painted the same colour as the car. Fantastic result and professional service. Many thanks!

Mike B, UK
If you would like Phoenix AMKR to repair, upgrade and/or personalise your Aston Martin Key, please do not hesitate to get in touch or visit our online shop.