When our customer in the States came to us wanting something special for their Aston Martin Glass ECU Key, which we also needed to replace the glass on, we knew we would be doing something different for them.

The brief, a unique key to complement their vehicles colour scheme which was Black with Madagascar Orange.
After consulting with our customer, a design of a gloss black key with triple Madagascar Orange Stripe was settled on and the results were impressive, with their repaired and personalised one-of-a-kind key looking far better than it ever did before.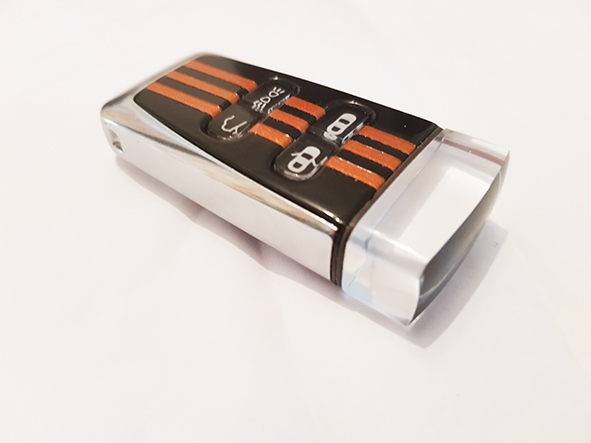 Great experience working with Chris and his team, even given the distance and time zone difference between UK and west coast of US. Negotiating a custom key design is not easy as it requires so [much] creativity and imagination on both sides… Transaction was easy to execute, no surprises, and even with the customizations, cost was considerably less than acquiring a replacement key.
Kirk McG, USA
If you would like Phoenix AMKR to Repair and/or Upgrade your Aston Martin Key, please get in touch or visit our online shop.