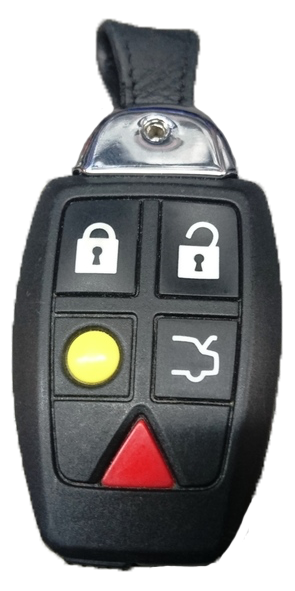 The early Volvo Era Remote Fob was never quite up to Aston Martins standards, especially when ageing fobs revealed what owners already knew, that they were in fact Volvo Fobs with a leatherette back on them.
Aston Martin Key Repair offers a wide range of upgrade options to our customers with the early Volvo Fob including to the later ECU Glass and Valet Key fobs.
For customers who want to keep the Volvo Fob, we can still make it look far better than in its original format, especially when it starts showing signs of age/Volvo.
Below you can see our customers fob, refinished in Tungsten Silver to match their V8 Vantage.
If you would like Phoenix AMKR to personalise or upgrade your early Volvo Era Fob, please get in touch or visit our online shop.