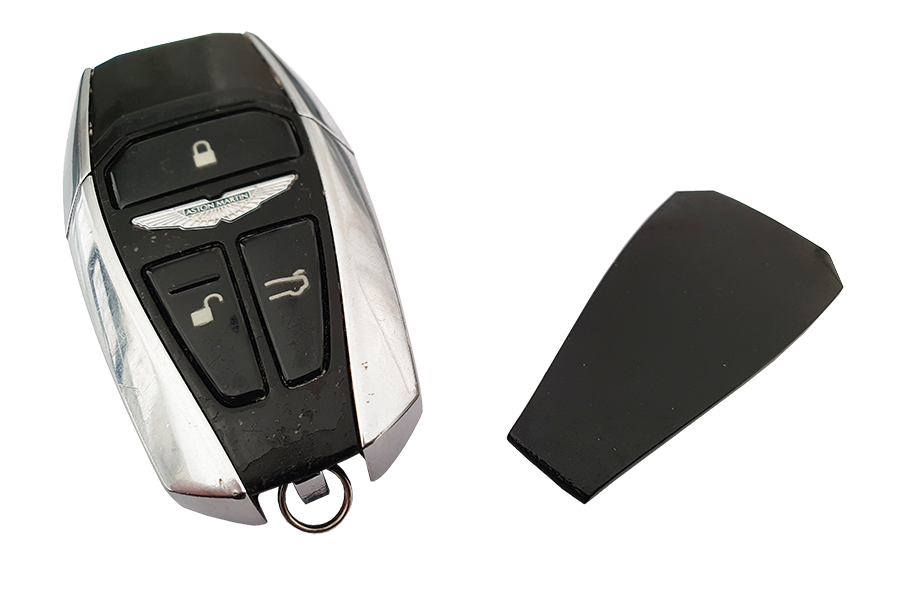 The Aston Martin Jewellery Key, used for the DB11, DBS and new Vantage, is a smart looking key, but as with its predecessors, it can look tired and scruffy after a while.

Our customer in the UK, wanting to refresh their key got in touch with Phoenix to see what we could do to revitalise their key.

It was decided we would refinish it in Tungsten Silver to match their Aston Martin and polish up the buttons and chrome as much as was possible.
The result is a stunning looking key that now complements the stunning looking car it starts.
If you would like Phoenix Bespoke Keys to repair, upgrade and / or personalise your Aston Martin Key, please get in touch to discuss your requirements, or visit our online shop.