The latest generation of Aston Martin Keys are more chunky than their predecessors, however, whilst not quite as striking they still look good.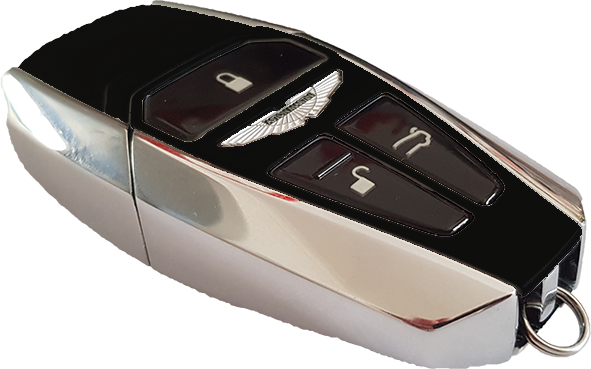 We received our customers Jewellery Key from USA, with the request to make it match his DB11 AMR.
We took the key and refinished it in Stirling Green with Lime Essence AMR Stripe, turning it into the worlds first Next Gen 'Halo' Key.
Here are the stunning results
---
I just had my DB11 key redone. It turned out fantastic! I'm really happy with it! It turned a boring black key into a piece of art!

Pricing is very reasonable, and the turn around time was much faster than expected. They have many different styles to choose from. I went with the colors to match my DB11 AMR. I highly recommend their service, and am about to send my Valet Key to have it done aswell!

Step up your game and get your own piece of art for your ride!

Grey B, USA
If you would like Phoenix AMKR to repair and/or personalise your Aston Martin Key, please get in touch or visit our online shop.