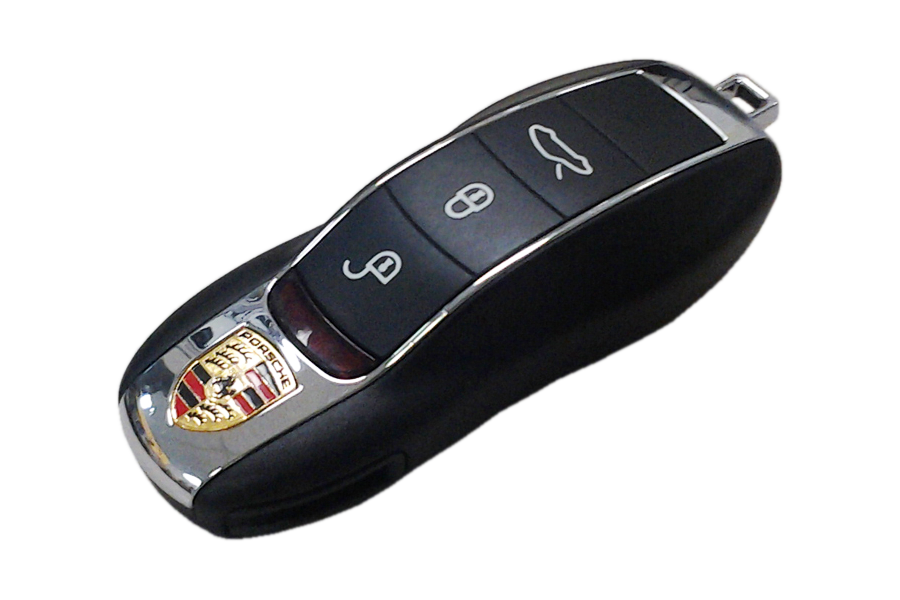 The standard Porsche Key is a nice looking key roughly following the iconic Porsche Silhouette.
It's no secret there is a market out there for replacement side blades for these Porsche Keys, however not all colours are available and they don't do a complete job, leaving the underside (including battery cover) still plain black plastic.
Our customer in the UK, wanting something rather more special than a couple of stick on sides commissioned Phoenix to properly finish their GT4 Key in Shark Blue and finish it off with the GT4 Logo on the smoothed out battery cover.
The result, a truly stunning looking Porsche GT4 key
If you would like Phoenix Bespoke Keys to upgrade and / or personalise your Bentley Key,
please get in touch or visit our online shop.